People
Principle Investigator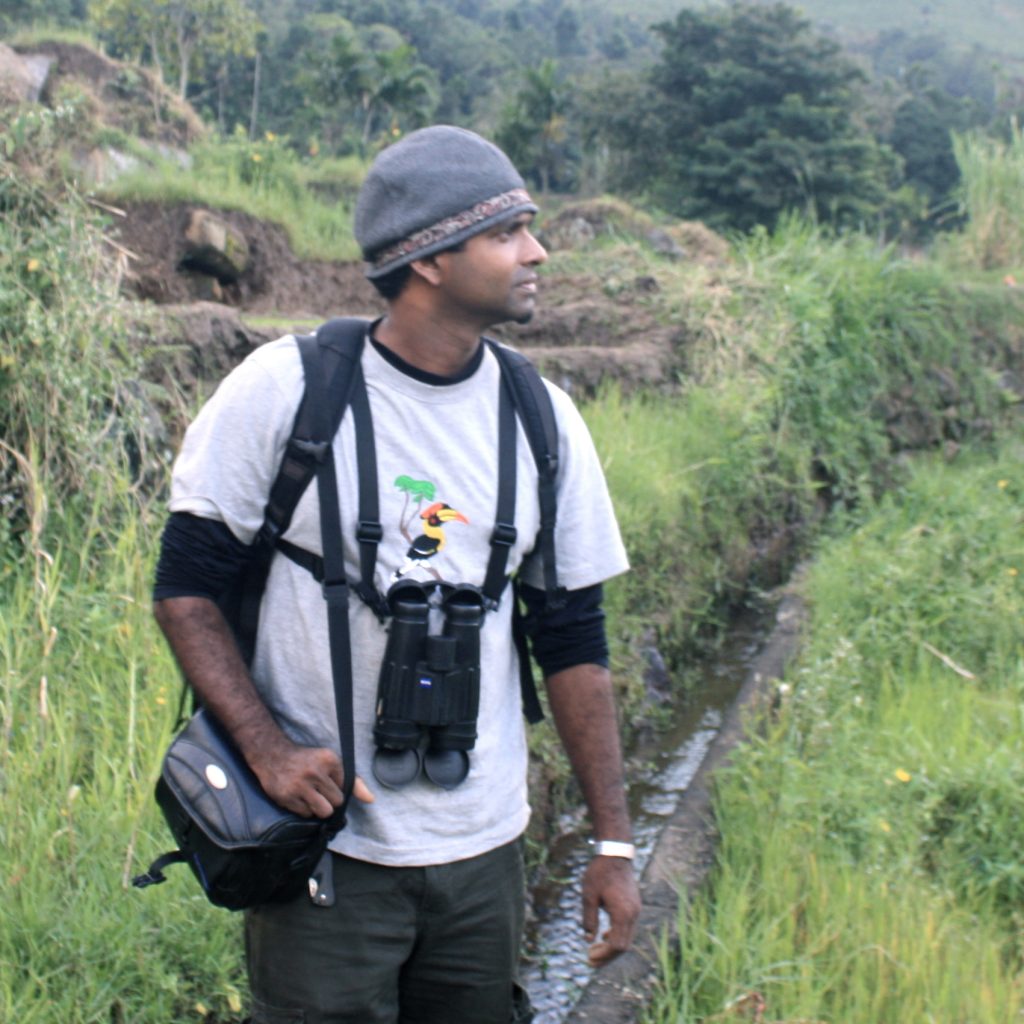 Dr. Sampath Seneviratne
I am a birder and a naturalist. Also I am an evolutionary ecologist, geneticists and an ornithologist by training. My research interests are rooted in the studies of evolution, island biogeography, causes of endemicity and the evolution of novel traits. My approach uses both field- and laboratory-based research grounded in a strong conceptual framework to address processes underlying species boundaries.
Contact: sam@sci.cmb.ac.lk | +94 710 821177
AviEN Lab Members
---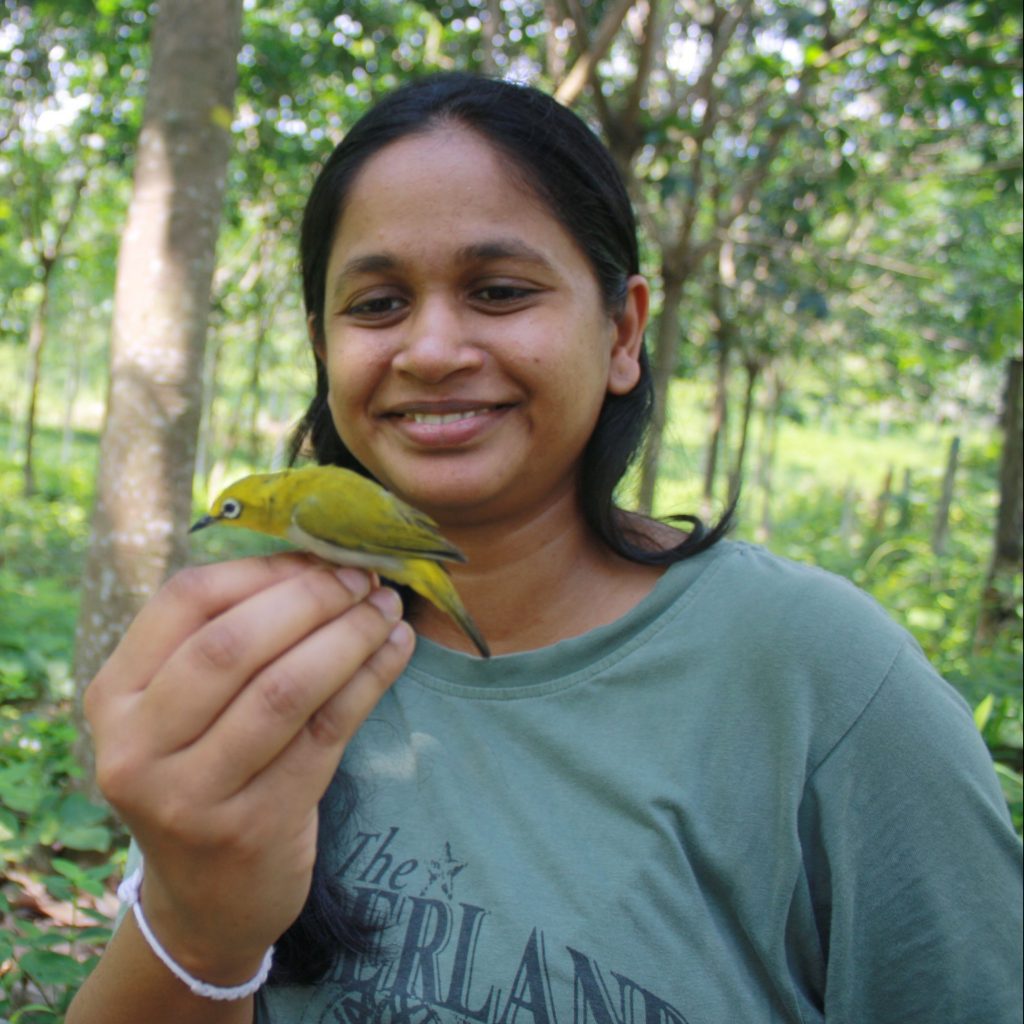 Nelum Wickramasinghe (PhD Student)
Patterns of speciation in a rapidly diverging clade of passerines: Zosterops white-eyes of South Asia
Contact: paradise.lanka@gmail.com |+91 776 0544865
---
Sanjaya Weerakkody (PhD Student)
Gene flow, vocal plasticity and their role in maintaining species limits in a vocally complex songbird: Dicrurus Drongo species complex
Contact: sanjaya@zoology.cmb.ac.lk | sanjayanuwa16@gmail.com | +94 715 777610
---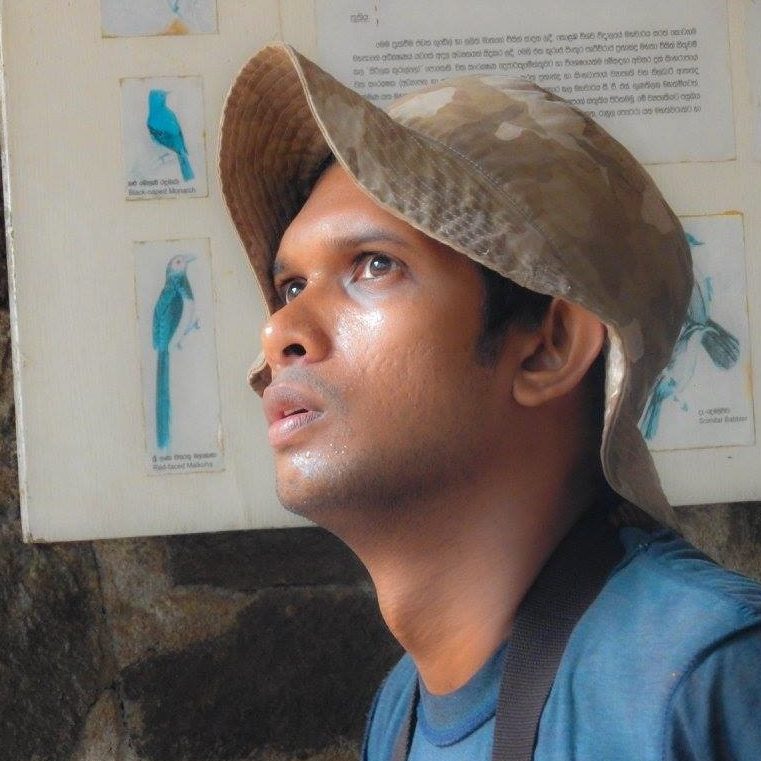 Janaka Perera (PhD Student)
Ranging ecology and vocalization of Ashy-headed Laughingthrush in mixed-species feeding flocks in Sri Lanka
Contact: janakanirmala@gmail.com | +94 775 126021
---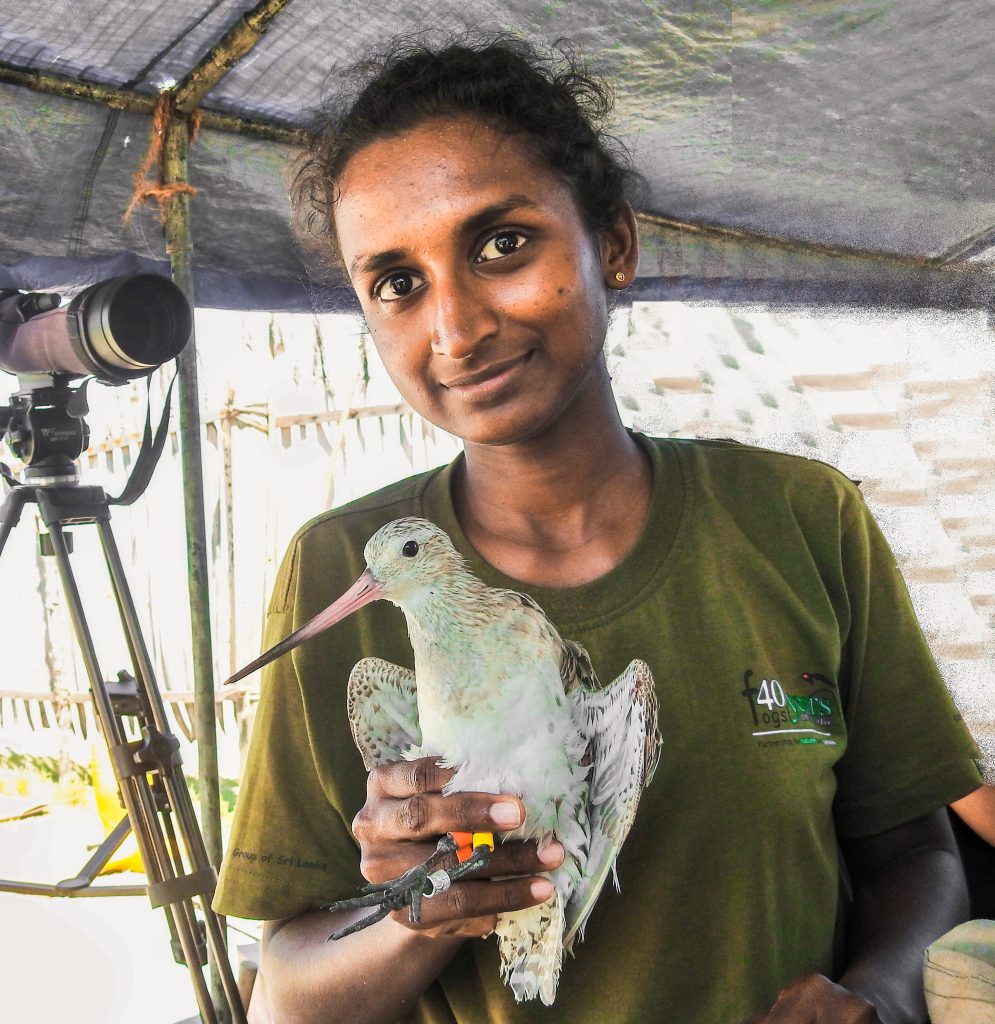 Gayomini Panagoda (PhD Student)
Ecology, evolution and connectivity patterns of avian migration in Sri Lanka
Contact: gayomini1@gmail.com | +94 716 251169
---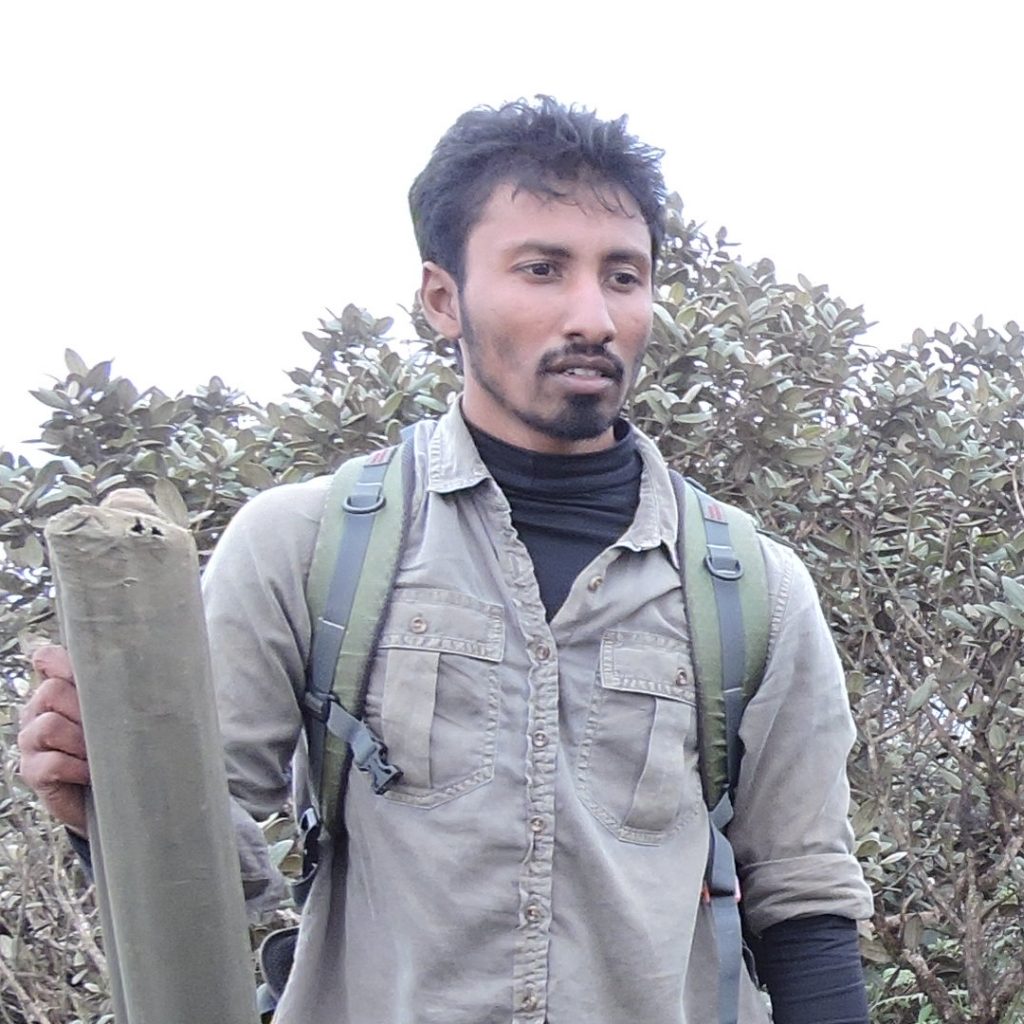 Dineth Danushka (MSc Student)
Ecological and phylogenetic affinities of tree snakes in Sri Lanka
Contact: danushkabutterfly@gmail.com | +94 713 707779
---
---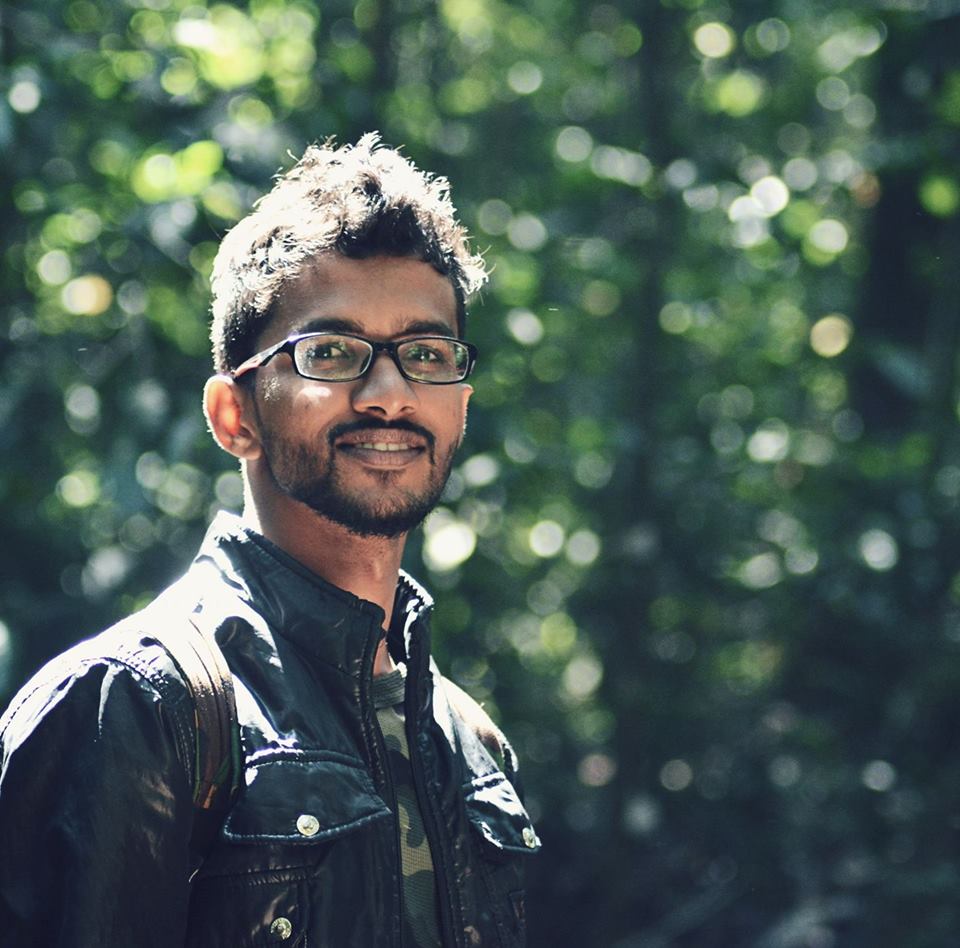 Jude Janitha Niroshan
Research: The role of genome and phenome in an incipient speciation event of the Kentish Plover (Charadrius alexandrinus) in Sri Lanka
Contact: judejanith@live.com | +94 76 735 7216 | Profile
---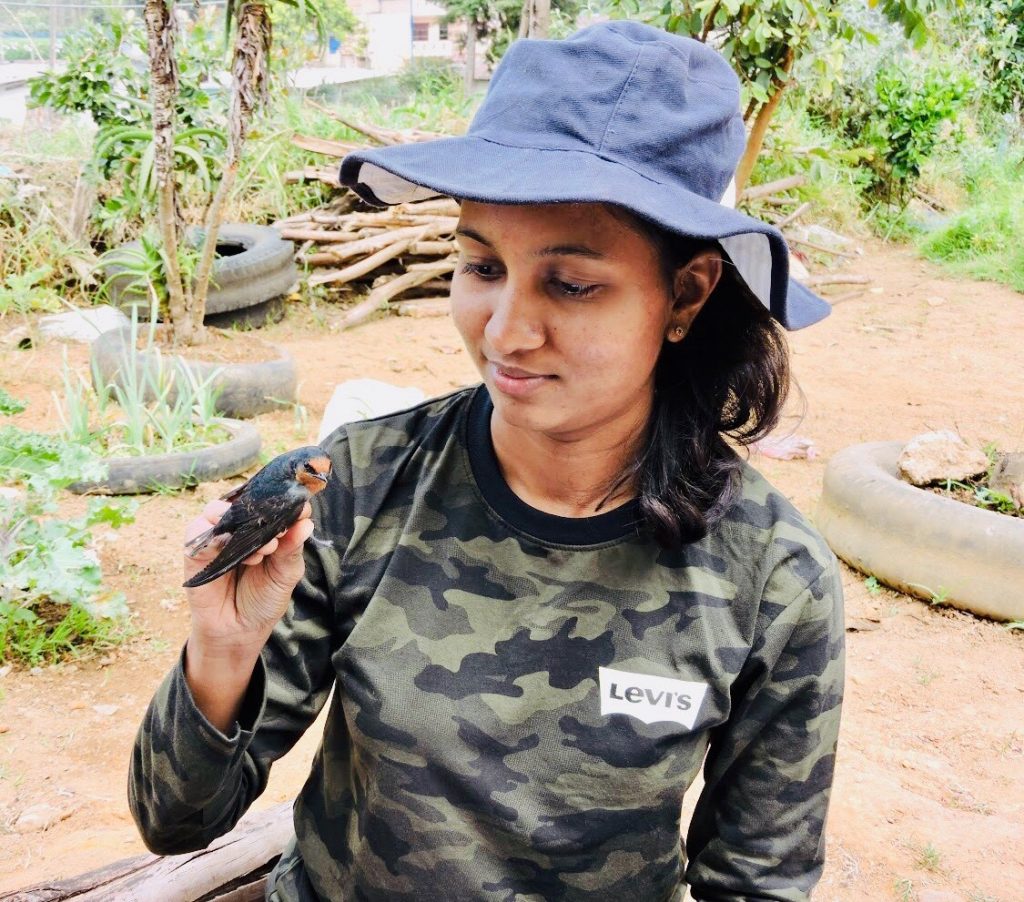 Thilini Thakshila
Research: Phylogenetic affinity and environmental signature in a selected region of the genome of a near-endemic montane insectivore.
Contact: thilini.thakshila.tt@gmail.com | +94715647277
---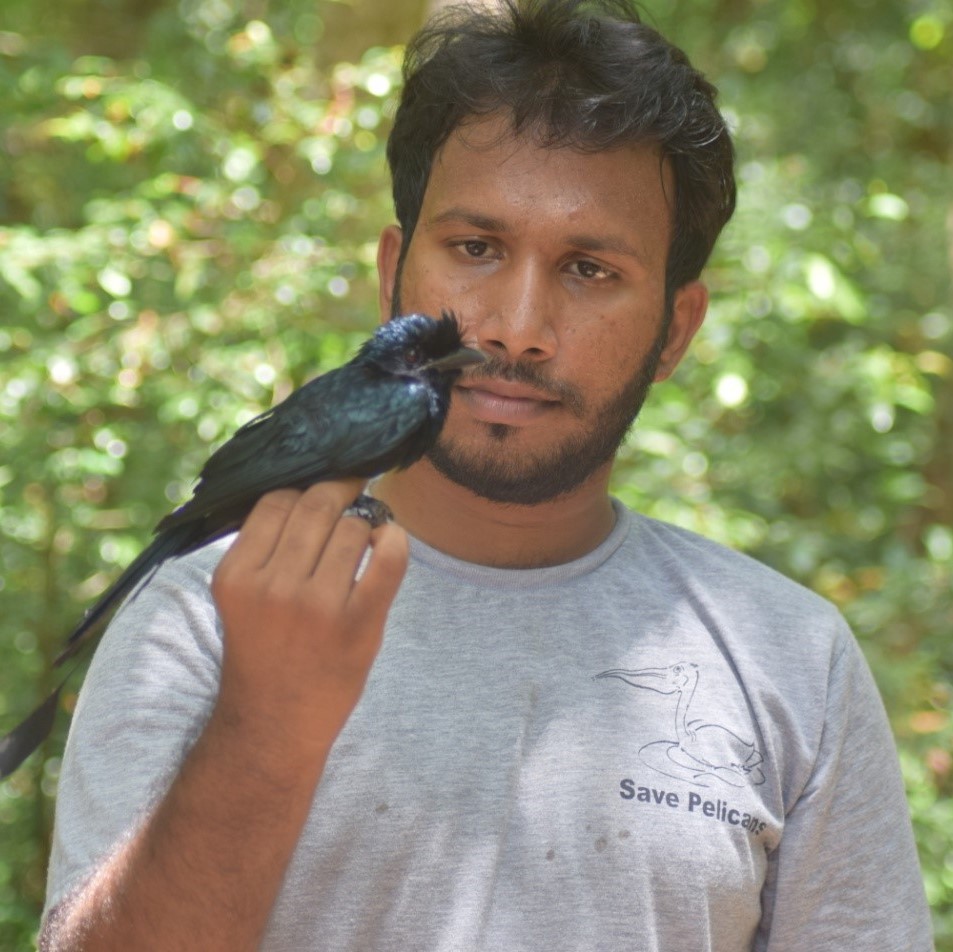 Tharindu Krishan
My research is directed toward understanding how species and sub species level variations arise in monotypic montane avian relicts. My undergraduate research focuses on phylogenetic and ecological affinities of Ceylon Bush Warbler.My research and academic interests lie in Ornithology, Bird genetics, Ecology and Conservation biology.
Contact: +94 71 794 6967
---
Chamalka de Silva
Research: The role of polymorphism in MHC class I gene on speciation in higher altitude fauna
Contact: chamalka714@gmail.com | +94 76 6647979
---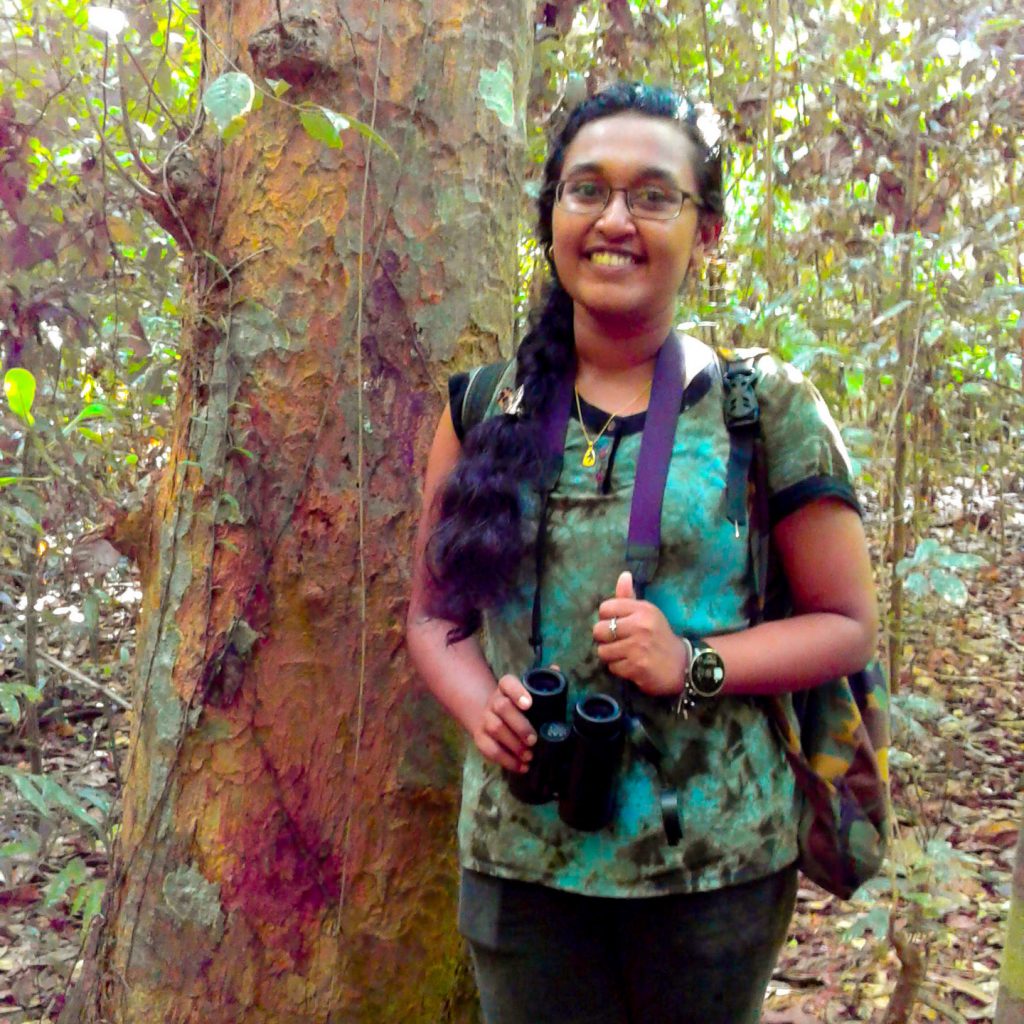 Kavindya Pathirana
Evolutionary affinities within genus Raufa revealed through genetics and morphometric markers
Contact: kavindyanirmalee1903@gmail.com | +94 718324903
---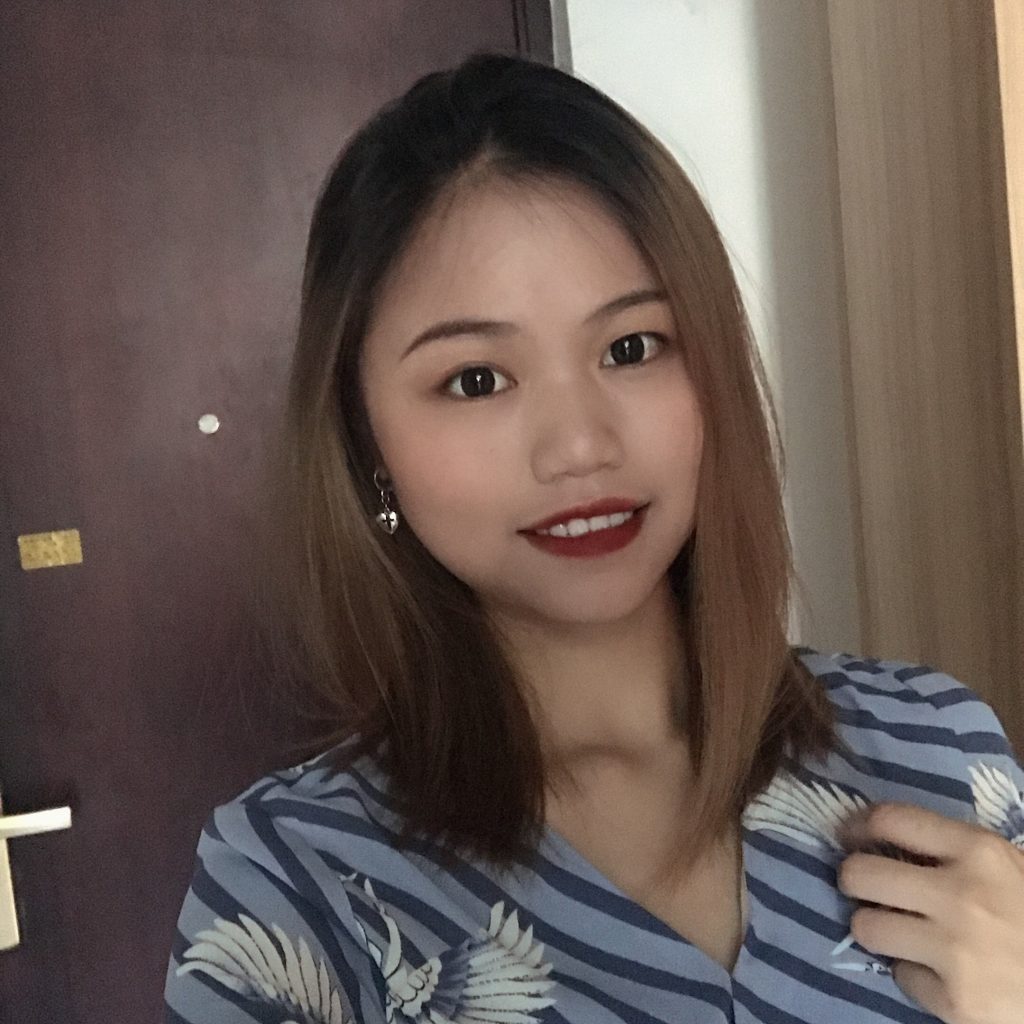 Luying Qin
A 4th year student from Guangxi University, majoring in ecology. Doing graduate project in Sri Lanka about vocal behavior of dicrurus drongos in Sri Lanka.
Contact: laurenqin@hotmail.com
---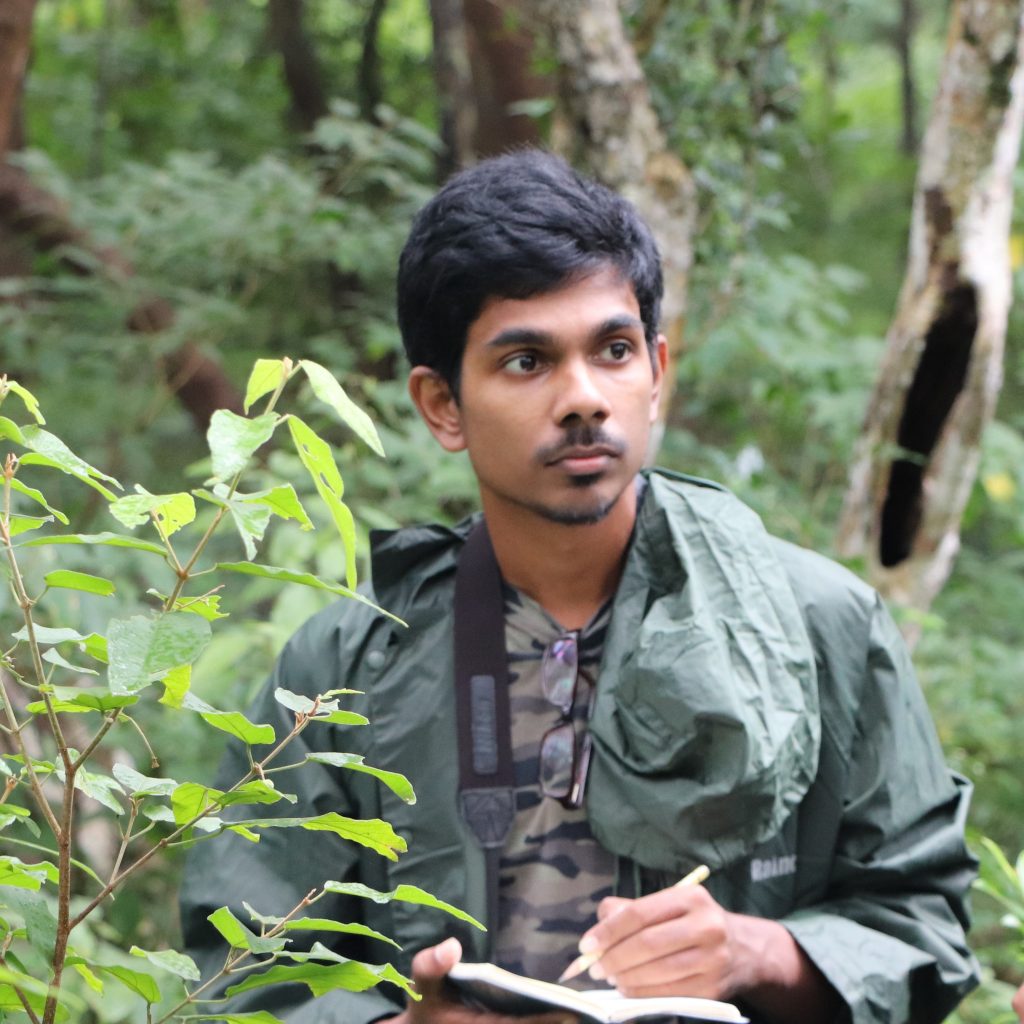 Iroshmal Peiris
Research: Vocal divergence in a group of divergent forest birds: Babblers of Sri Lanka.
Academic interests: Bio-acoustics, genetics and related molecular biology aspects.
Contact: iroshmal@gmail.com
---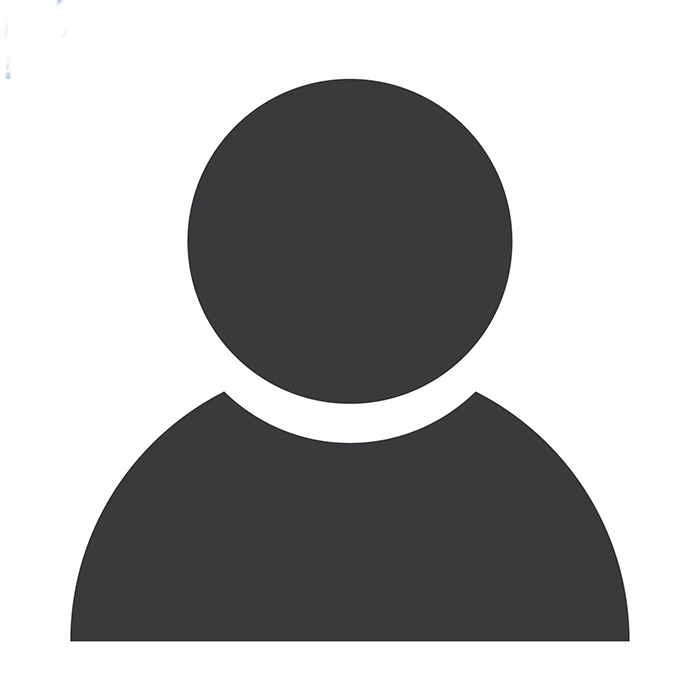 Toshima Alexander
Research:
Contact: toshimaalex@gmail.com
---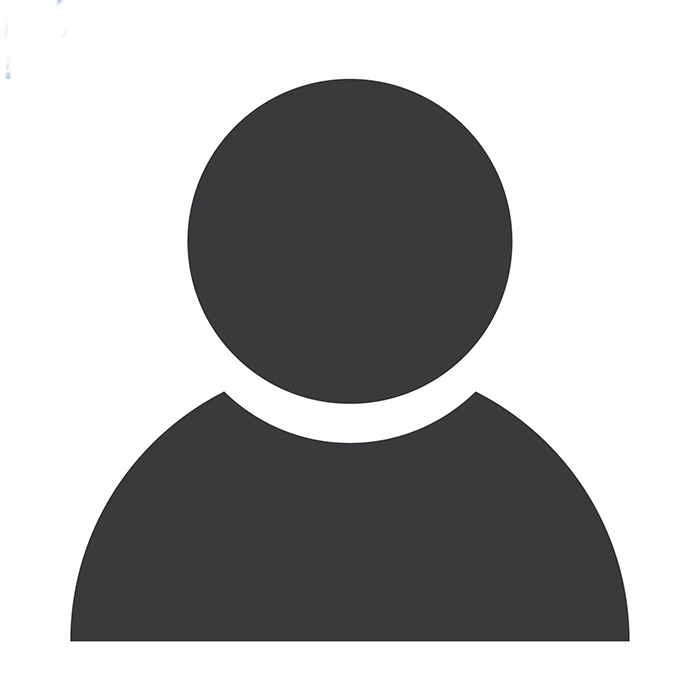 Anoli Karunathilake
Research:
Contact: anolidinasha@gmail.com
---
---
---
---
AviEN Lab Alumni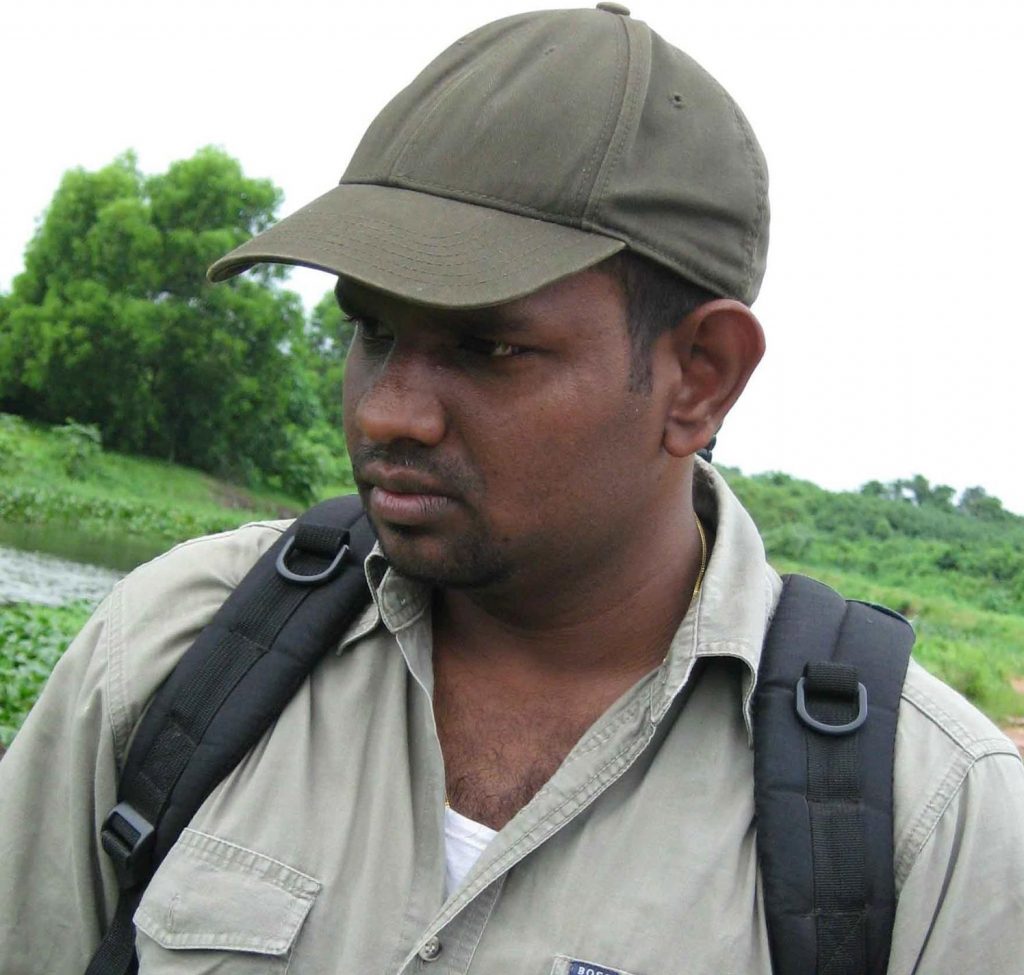 Dr. Saminda Fernando (PhD)
First PhD of the lab. Currently a Senior Lecturer at the Open University of Sri Lanka (OUSL)
PhD Thesis Title: Barriers to gene flow and the resulting endemicity in Dinopium flamebacks of Sri Lanka
Contact: saminda@ou.ac.lk | +94 718 441883
---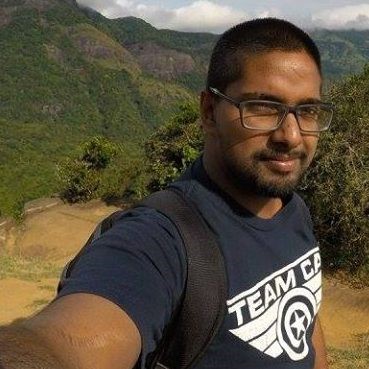 Naveendra Malalgoda (BSc Environment Science Major)
BSc thesis in progress: The shifts in guild structure and composition in response to habitat variability (co supervise with Prof. Mayuri Wijesinghe).
Contact: naveendramalalgoda@gmail.com | +94 772 336982
---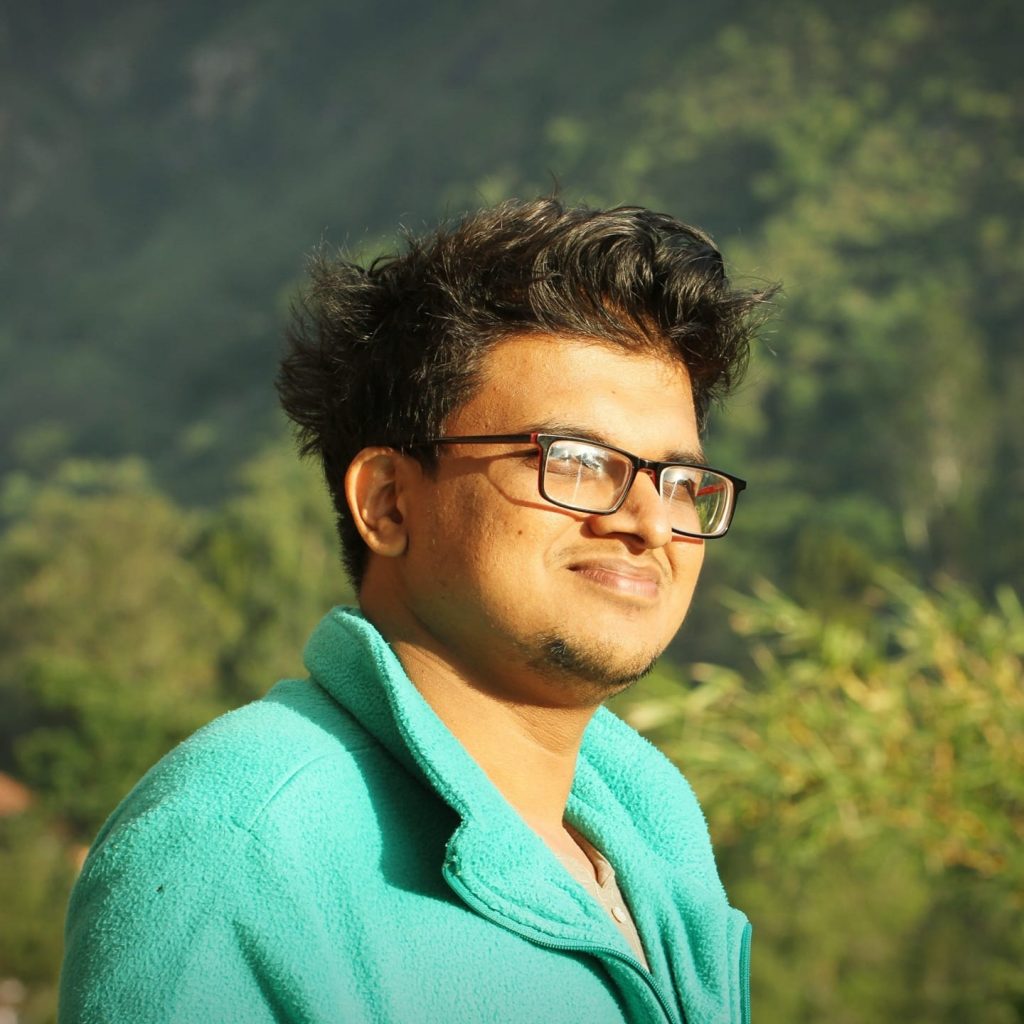 Tharindu Premachandra (Graduate Researcher)
The use of genetic, phylogenetic and simulation based models to measure the health of fragmented rain forest patches near the Colombo City.
Started MSc research study at McMaster University, Ontario, Canada.
Contact: tharindutaemail@gmail.com | +94 779 162485
---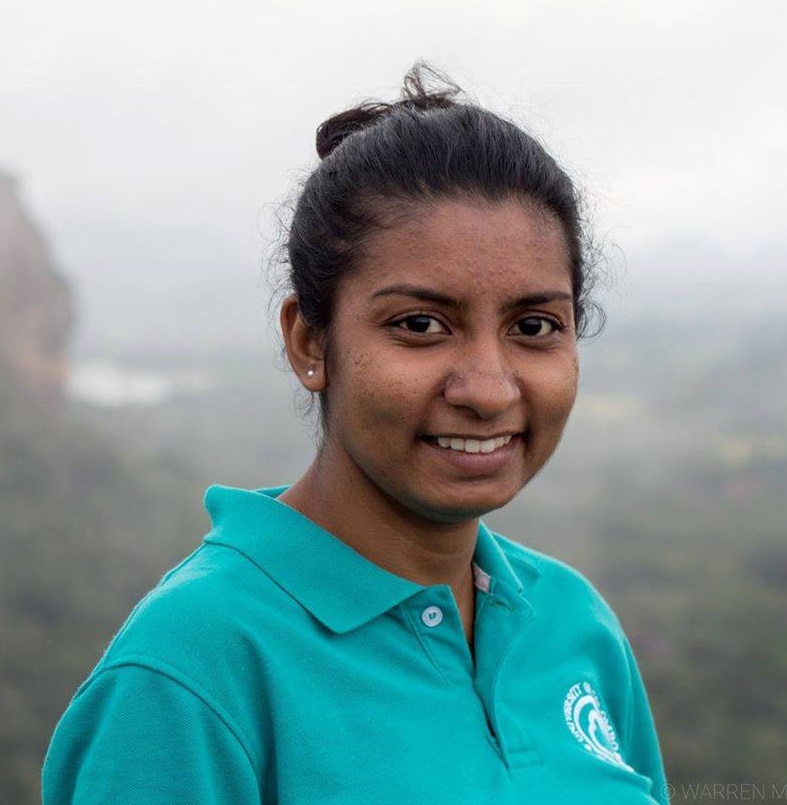 Shyanika Lasanthi (Graduate Researcher)
Level of genomic differentiation in an avian hybrid zone determined using markers generated through Illumina RAD-NGS tools.
Contact: shynilasanthi@gmail.com | +94 711 653139
---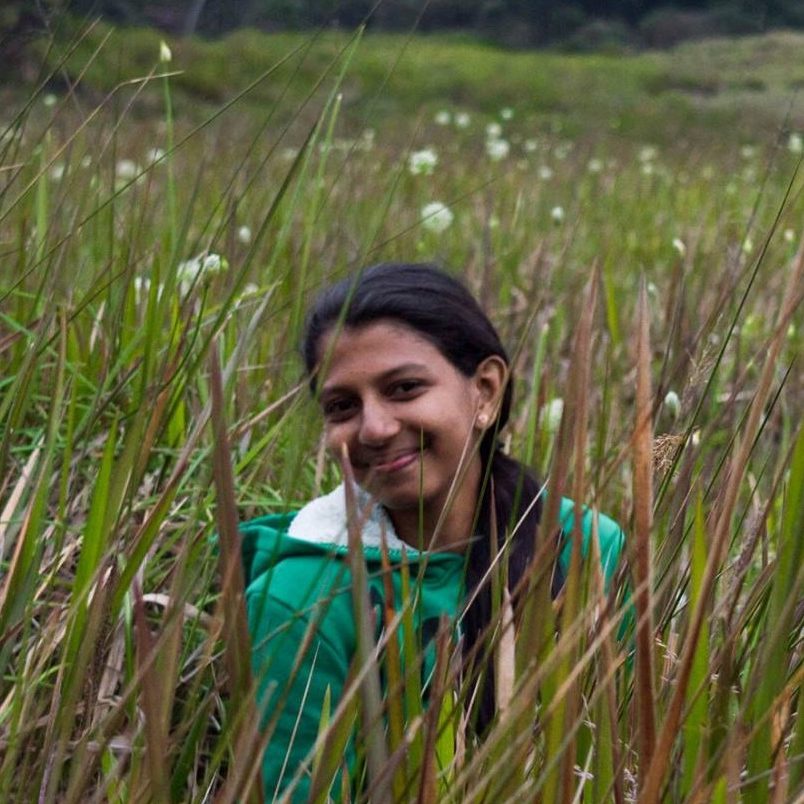 Pavithra Panduwawala (Graduate Researcher)
Structure and Diversity of Vocalization of an Endemic Bird: Brown Capped Babbler
(Pellorneum fuscocapillus)
Contact: pavithrapanduwawala@gmail.com | +94 719 461708
---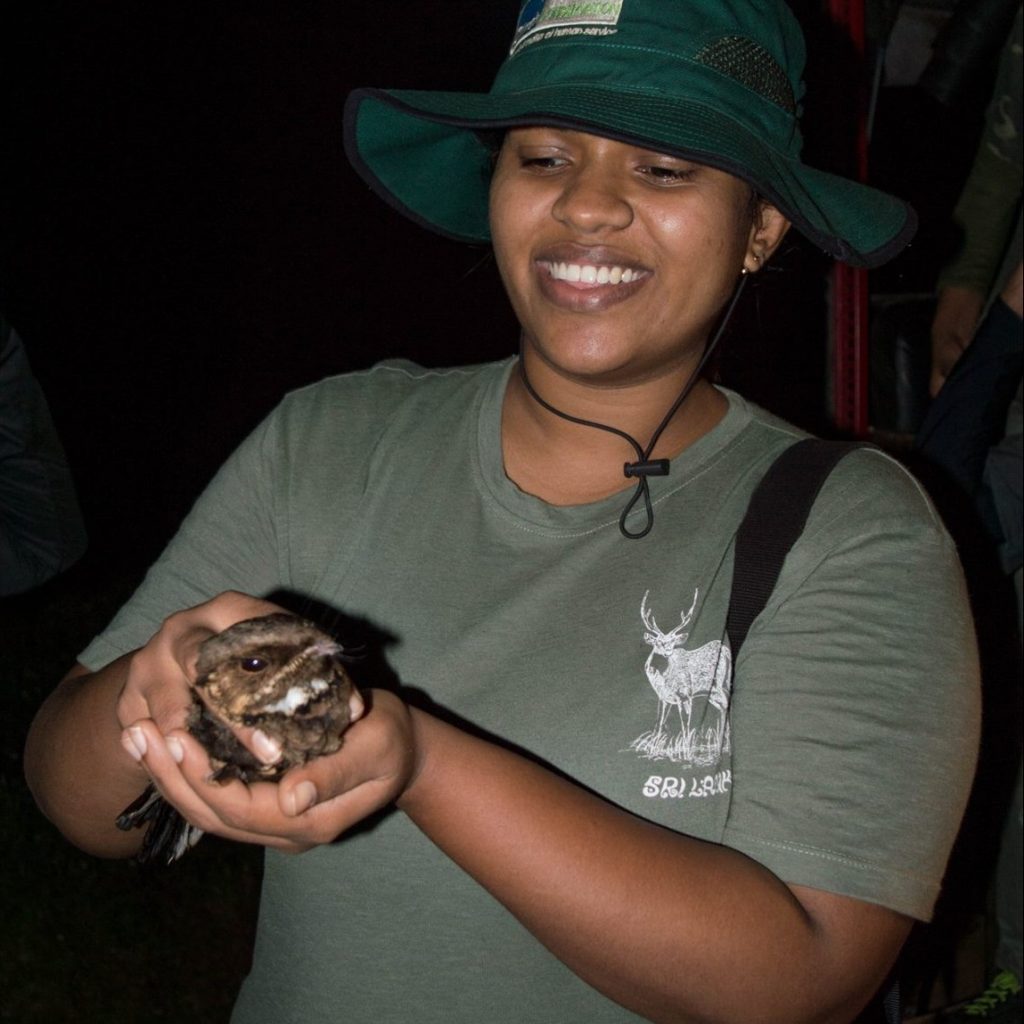 Amaya Wijesinghe
BSc Thesis: Assessing the areas of priority for conservation in rainforest patches in Colombo
Currently doing a MSc at Oxford University, UK
---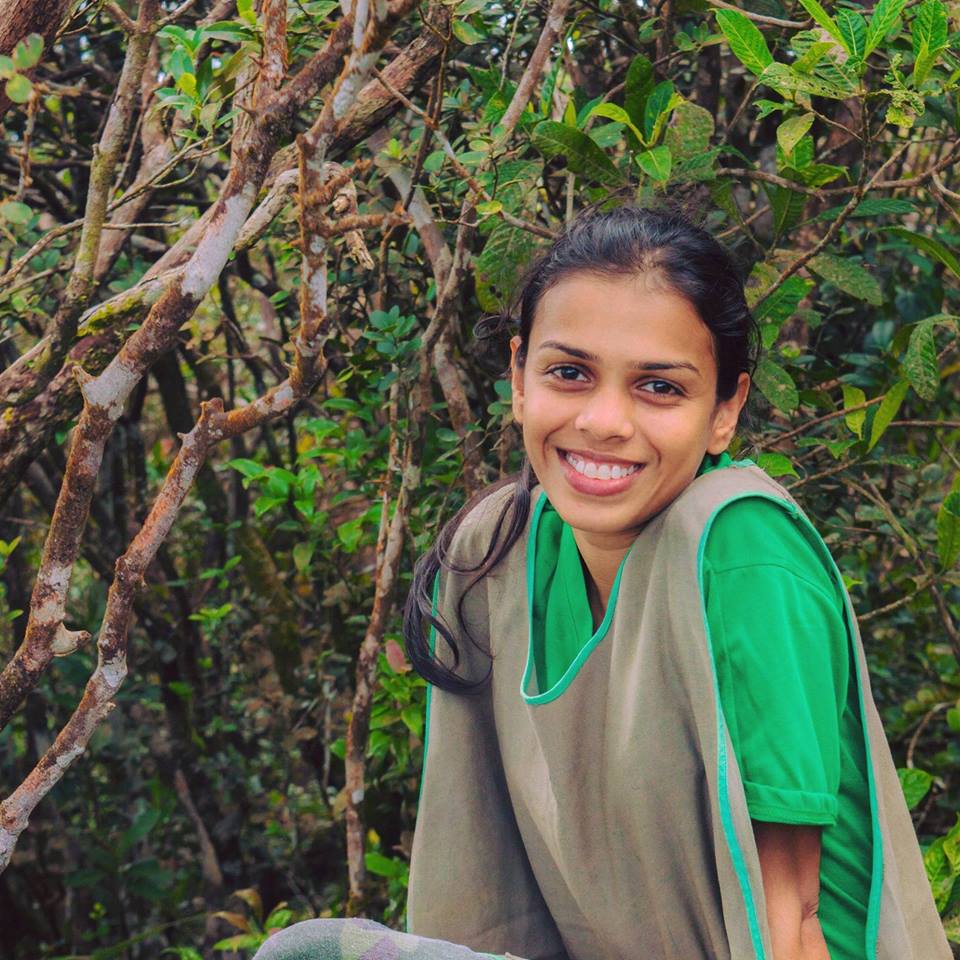 Jayani Gamage
BSc Thesis: Genetic connectivity of a sessile forest babbler in the forest patches of Colombo.
Currently doing a PhD at University of Colombo and Uppsala University, Sweden
---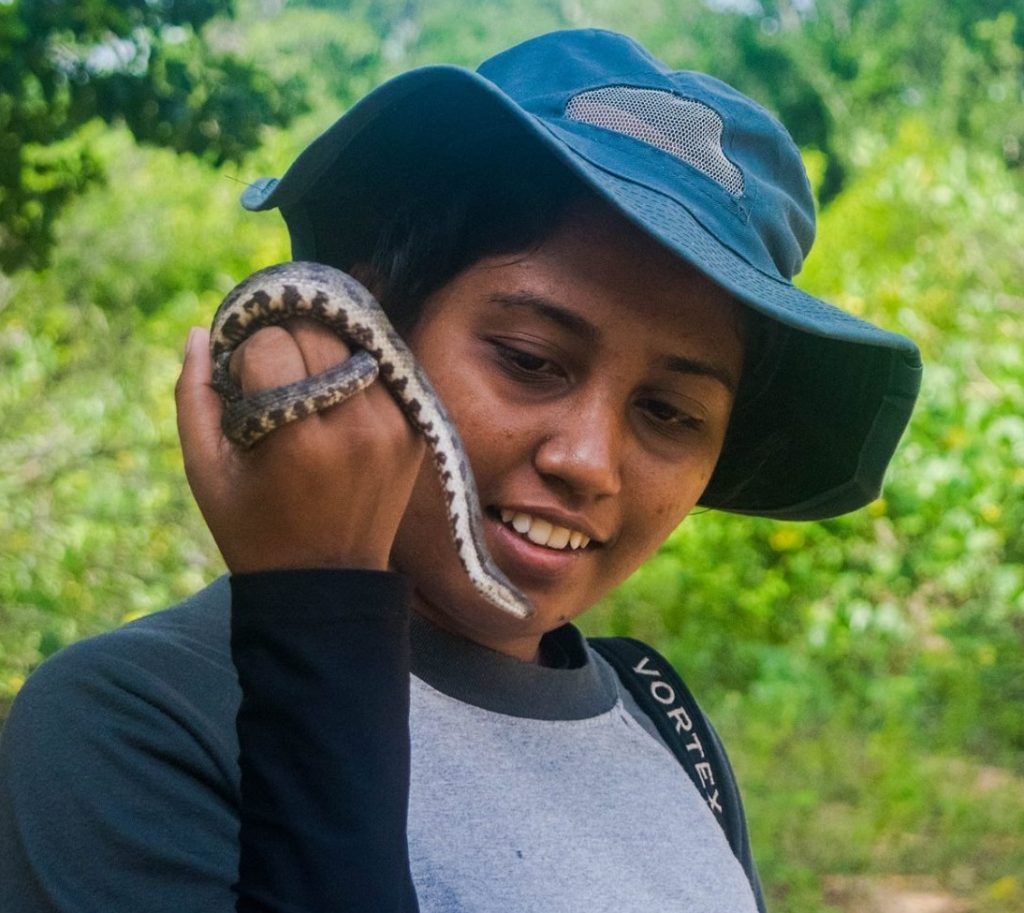 Chirathi Wijekulathilake
BSc. Thesis: Phenotypic and Genetic Affinities of a Sessile South Asian Endemic: Rophocichla attriceps
Currently doing a MSc. at Memorial University of Newfoundland, St. John's, Canada Profile
---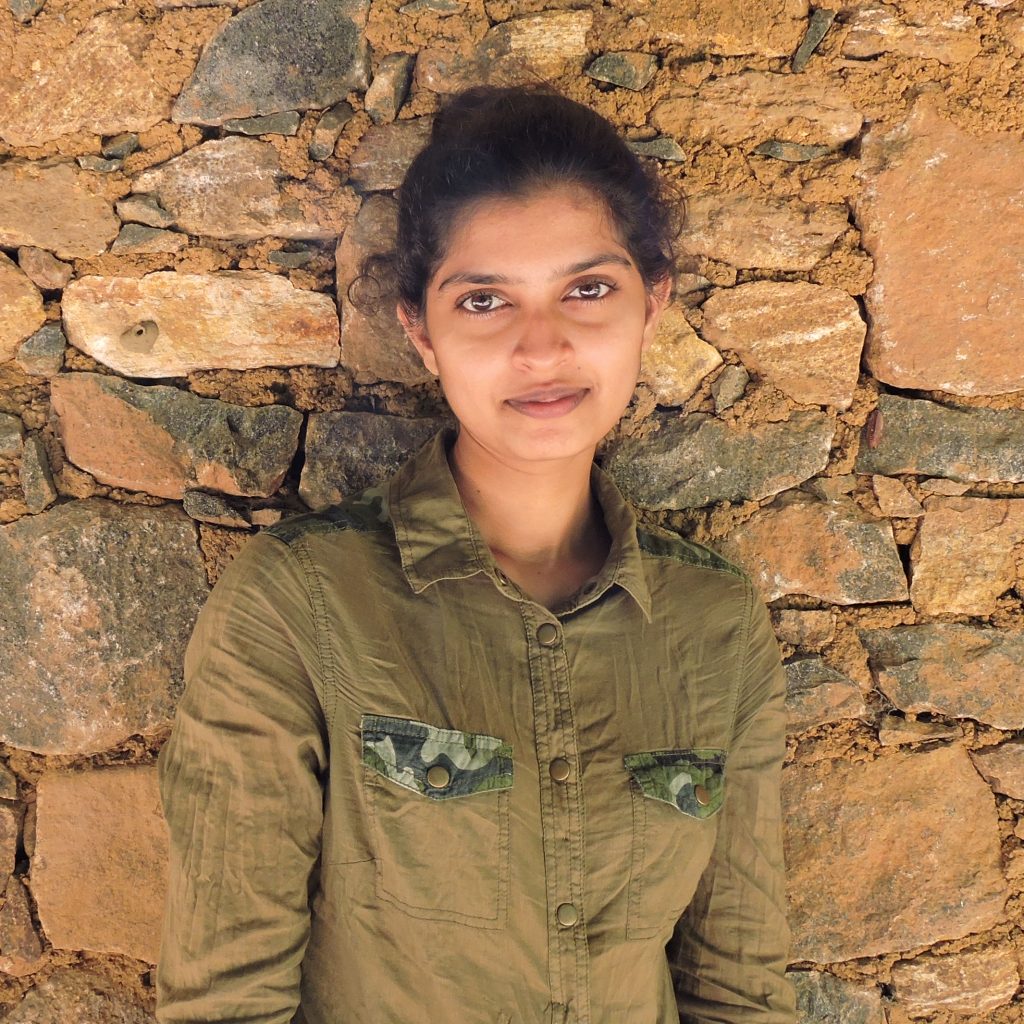 Rashika Ranasinghe
BSc. Thesis: Biochemical basis of color expression in flamback woodpeckers in Sri Lanka (Co-supervised with Dr K. M. Kaumal and Dr. Hiran Jayaweera) Currently doing a MSc. on the genetic basis of color expression in Flamebacks of Sri Lanka with Prof. Darren Irwin at the University of British Columbia, Vancouver, Canada
---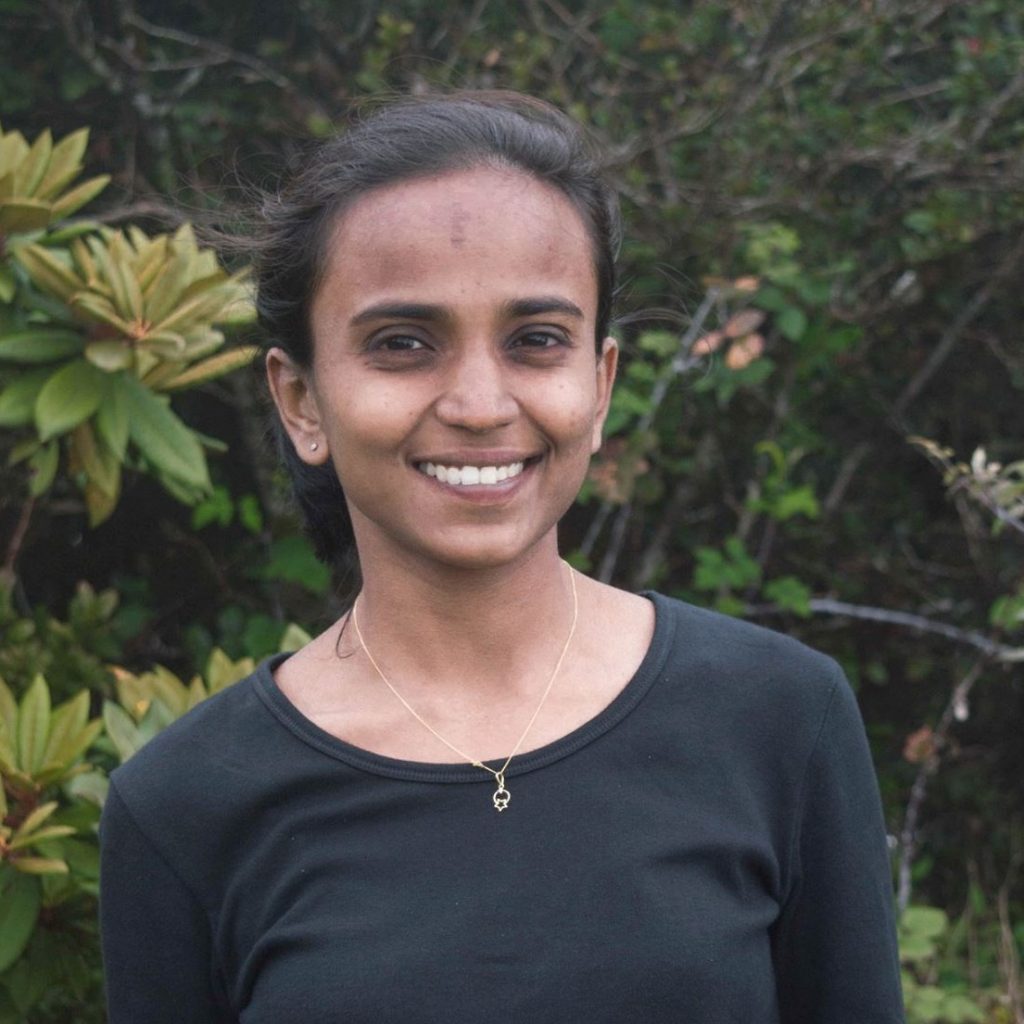 Dilini Abeyrama
BSc Thesis: Using Molecular and Phylogenetic Diversity to Set Priorities in Biodiversity Conservation for Sri Lanka Currently doing a MSc. at Lethbridge University, Alberta, Canada on conservation genetics of the effects of commercial fishery on Yellow-nosed Albatross in the Indian and Atlantic Oceans.
---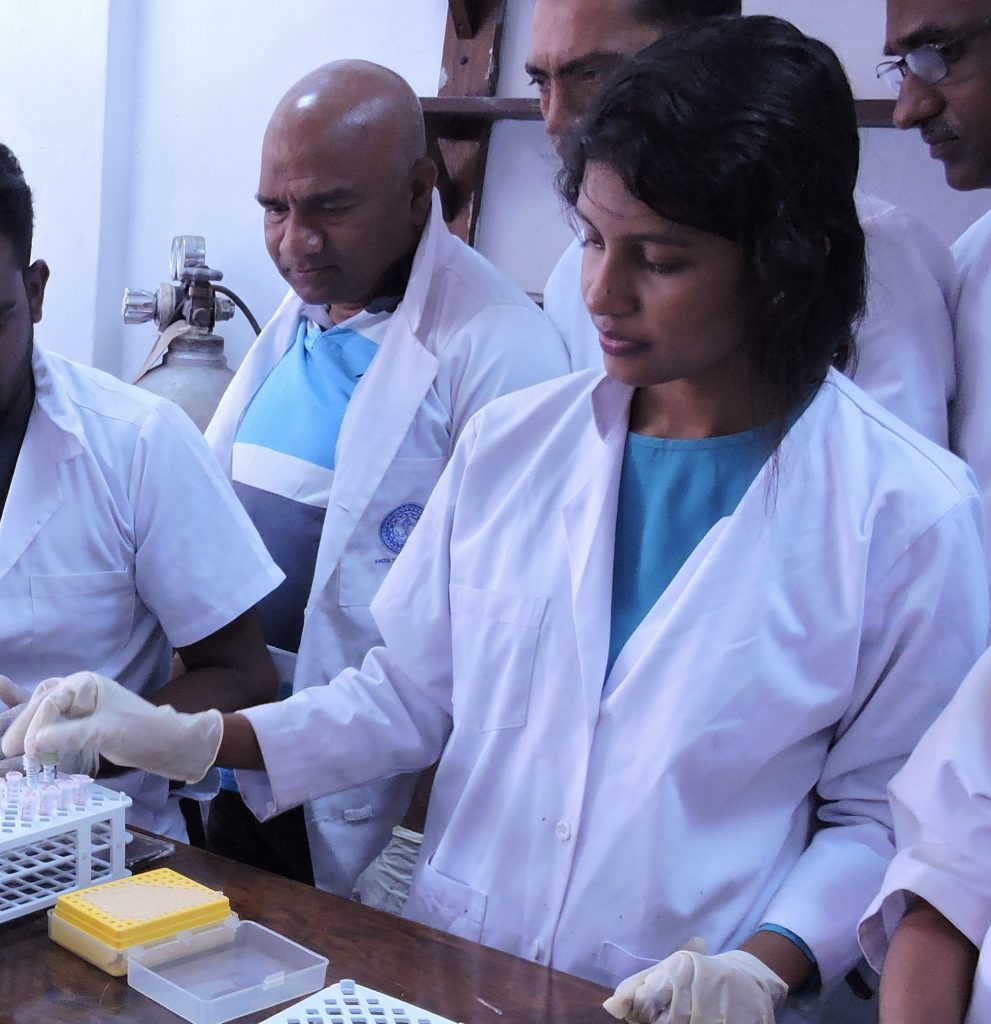 Lakindu Samaranayake
Former lab manager. Did her BSc. thesis on 'Structure based drug design towards Xanthomonas Oryzae Pv. Oryzae Topoisomerease I inhibitors'. (thesis supervisor – Dr Inoka Perera). Studied the molecular phylogeny of woodpeckers and the dietary ecology of Sri Lanka Leopard at the AviEN lab. Currently doing her PhD at North-eastern University, Boston, Massachusetts, USA
---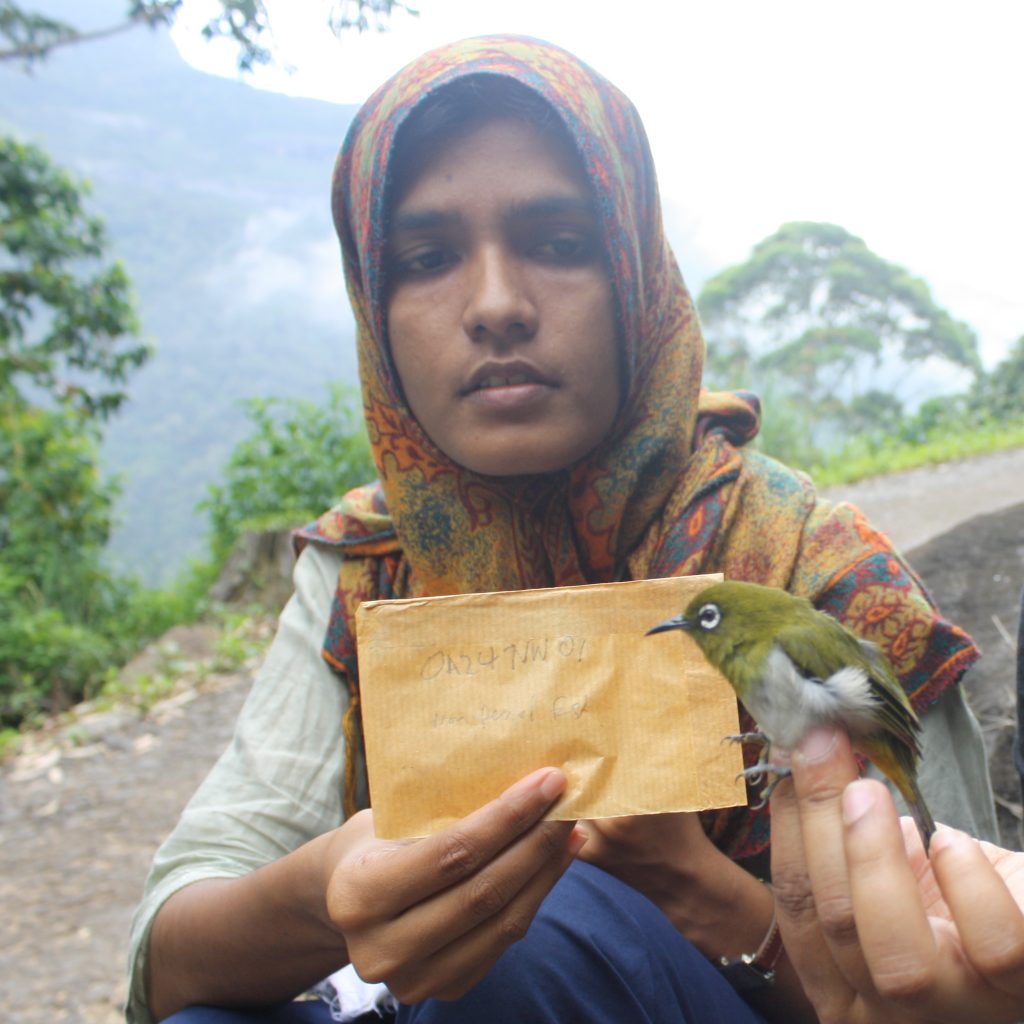 Zohara Rafi
BSc. Thesis: Genetic and phenotypic divergence in Zosterops white-eyes along a climatic gradient in Sri Lanka (Co-supervised with Dr Enoka Kudawidanage) Currently doing a PhD at the National University of Singapore
---
Shashiprabha Jayasinghe
BSc Thesis Title: Mechanisms of temperature homeostasis in eggs of ground nesting Charadriids with special reference to the Red Wattled Lapwing (Vanellus indicus) (Co-supervised with Dr Hiran Jayaweera)
---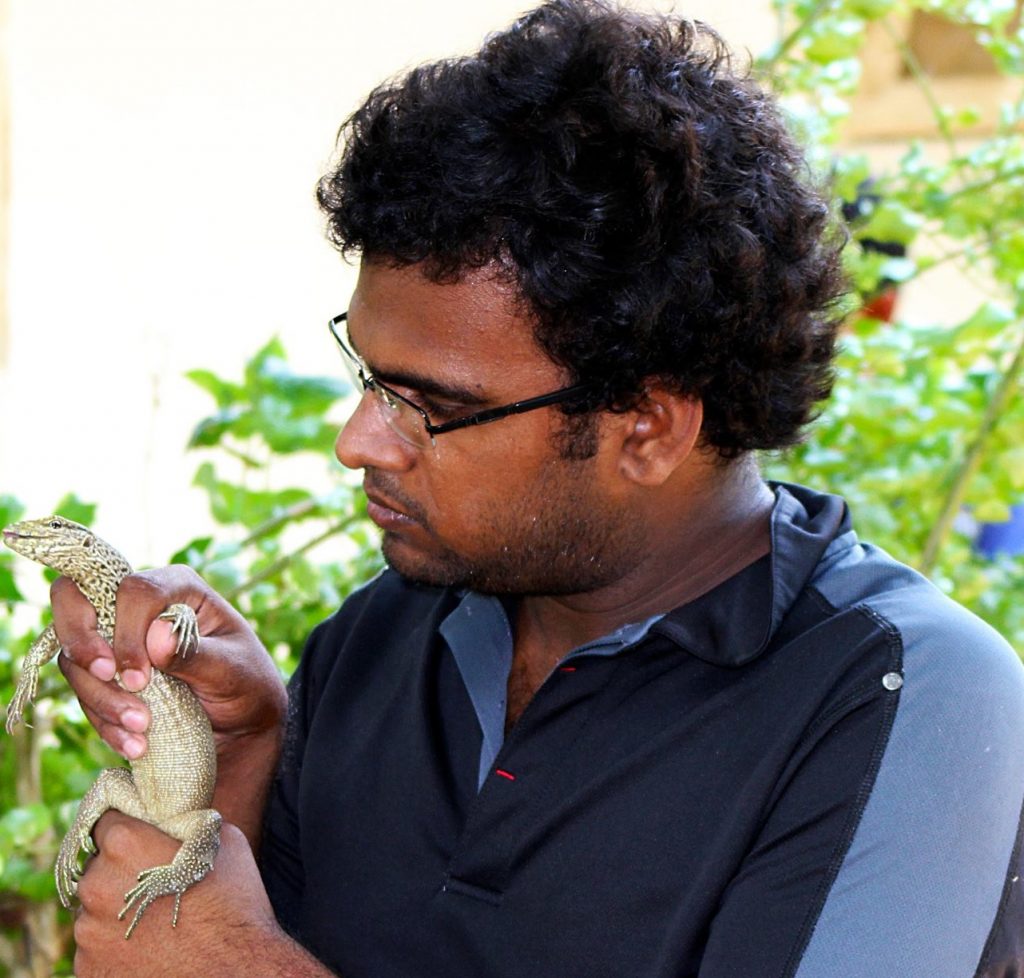 Kajanka Mathiaparanam
BSc. Thesis: Influence of Anthropogenic Perturbation on Energy Trade-offs of the Rock Pigeon (Columba livia): Relationships among Parasite Load, Immune Response and Physical Fitness in Wild, Urban and Captive Populations (Co-supervised with Prof. Preethi Udagama) Currently doing a PhD at the University of Melbourne, Melbourne, Australia
---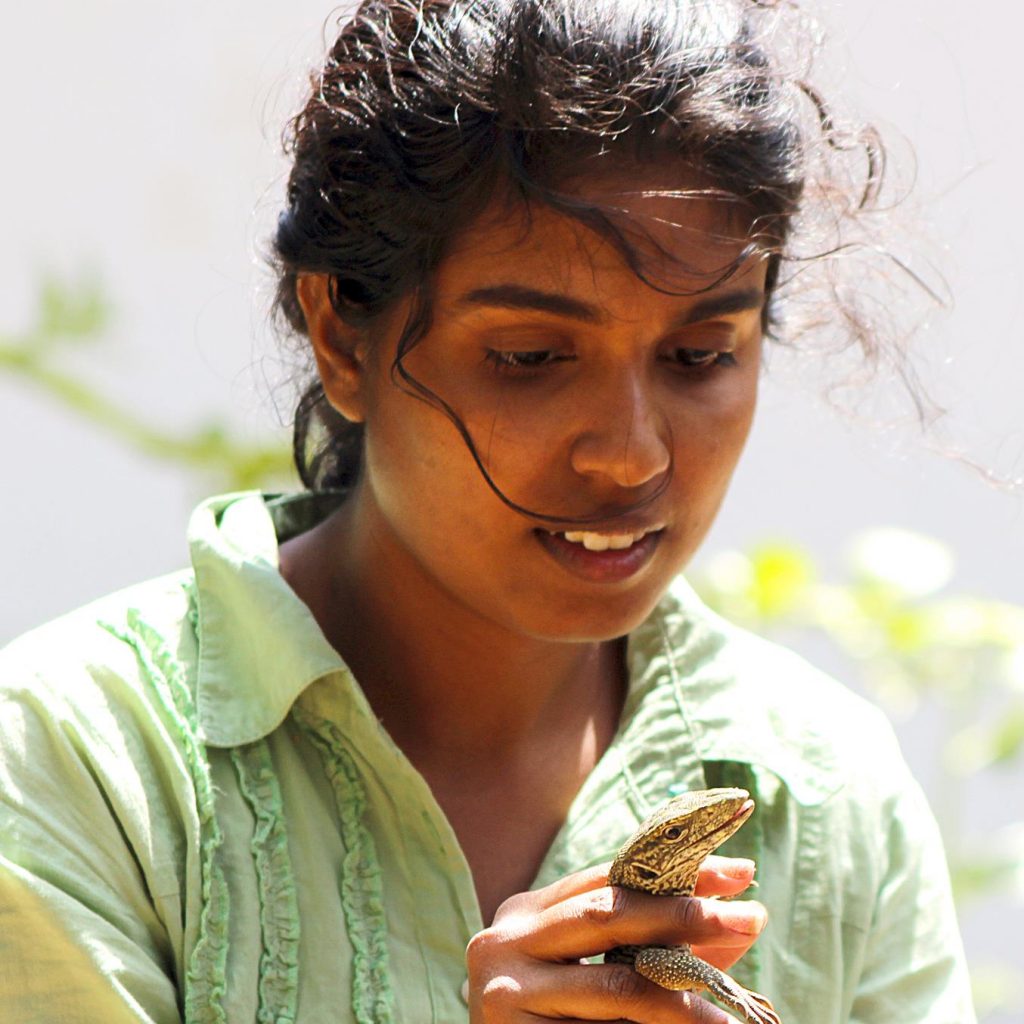 Madushika de Silva
BSc. Thesis: Characterization of neutralizing ability of a herbal preparation used in indigenous medicine for snake envenamation in the wet zone of Sri Lanka (Co-supervised with Prof. Charitha Goonasekara) Currently finishing her PhD at Memorial Univerisity of Newfoundland, St. John's, Canada
---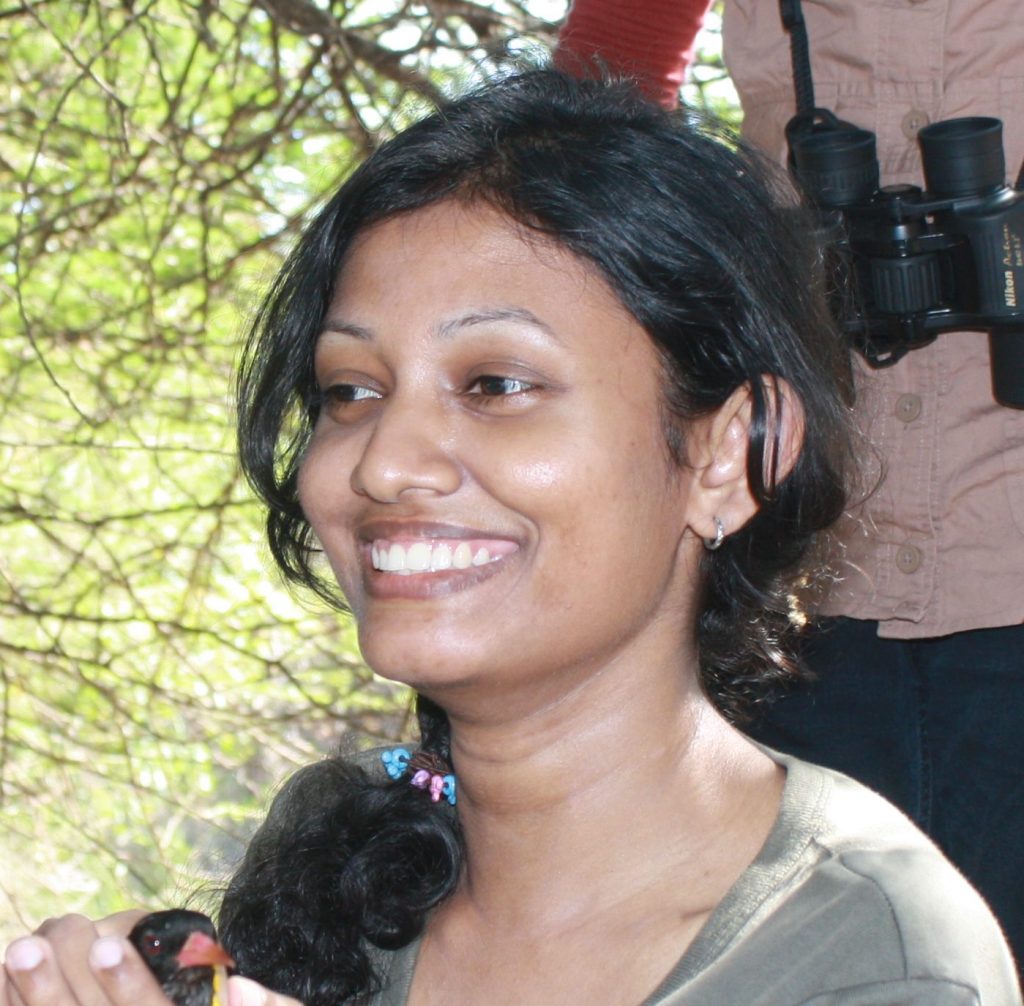 Kalpani de Silva
BSc. Thesis: Resolving phylogenetic relationships of Flameback woodpeckers in south Asia using GBS/RAD data generated with NGS Currently doing a PhD at School of Medicine, University of Louisville, USA
---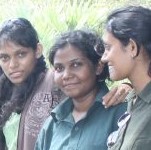 Poornima Dodangoda
BSc. Thesis: The level of gene flow in Dinopium benghalense allospecies cluster